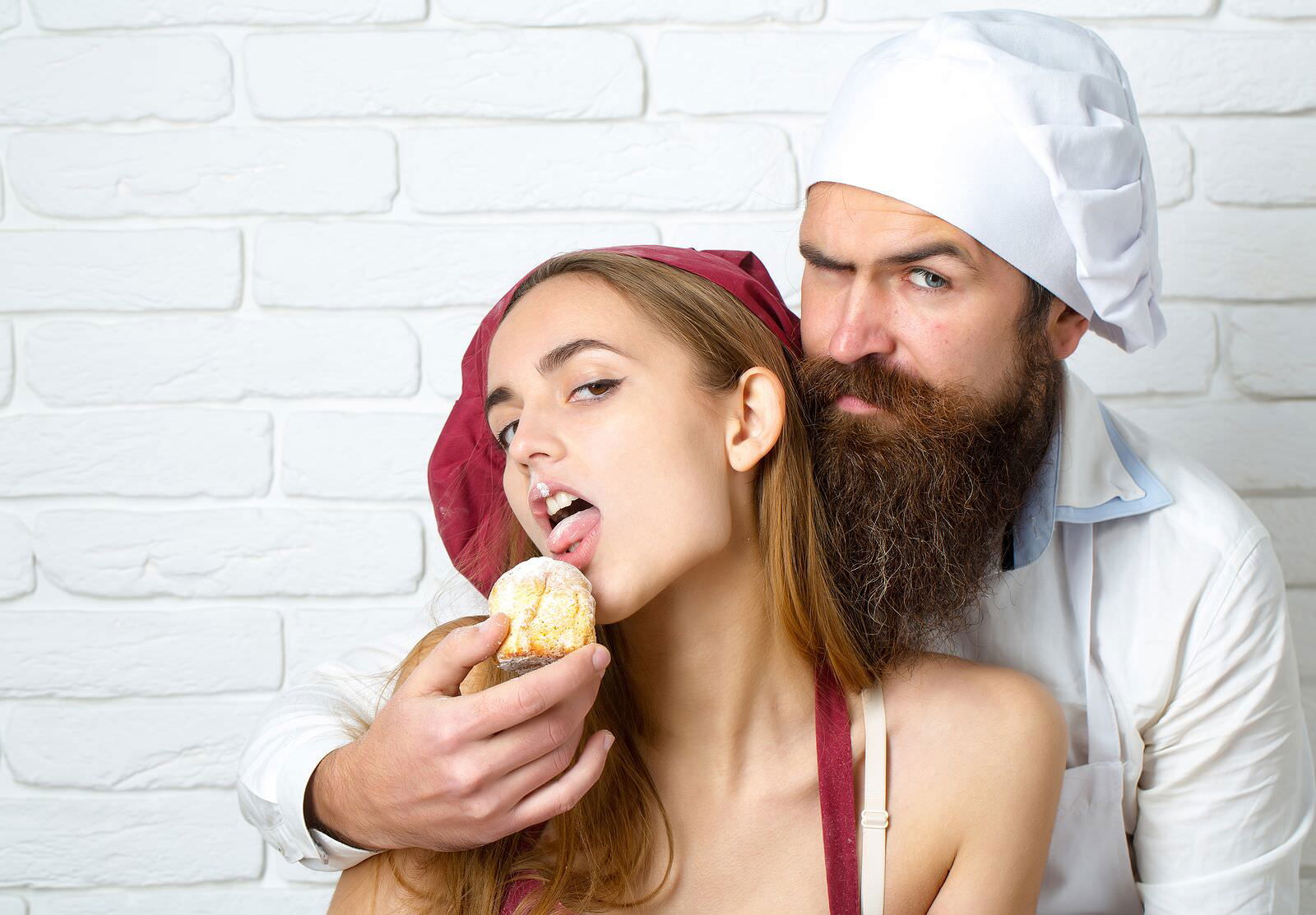 The Amazing Connection Between Feeders and Feedees
Nothing makes us happier than having someone like-minded by our side, someone who gets equally excited by feeding or being fed. When we spot someone who's a feeding fetishist, a quick glance turns into a fling which then becomes a full-fledged romantic affair. Passion comes next but only if we really click with that special somebody. And what's so great about being with someone who shares our excitement for feeding is that we can be open about what we like and how we like it done. So, rule number one is: be clear about your feeding preferences from the get-go.
Once you've clarified all the arousal points with your partner, you can let go of any unnecessary discomfort or embarrassment and just ease into a loving, compassionate relationship. Feeders enjoy watching their loved ones eat with gusto and feedees love to savor every single bite, knowing all the while that they're in good hands. This establishes a bond unlike any other. It also brings about commitment and devotion in the long run. But more importantly, dating someone with a feeding fetish helps you feel better about yourself, as it promotes a healthy body image in a truly nurturing, positive atmosphere. Who wouldn't want to give this fetish a go then? It is so much more than stuffing and padding. People who're open-minded and eager to find out more will be excited to learn about its roots.
But what do we know about its background anyway? It is actually a really cool story. Fat admiration started out with the so-called Girth & Mirth movement which was popular back in the 70s. Ever since then, gaining and feeding has played an important role in our society, with more people identifying themselves as gainers (fedees) or encouragers (feeders) today than ever before. There is a wide scope of differences among people with a feeding fetish: those who prefer chubby women to those who love being around overweight single ladies. Most of the activities revolve around feeding and watching your partner enjoy the most scrumptuous dishes while slowly gaining weight. This fascination overcomes societal limiting norms on beauty and pushes us all to accept the attractiveness in all shapes and forms.
You know, there is a place where you can find other singles from the feeding community, be they feeders or feedees! Register at FetishAlt - Feeding and see for yourself!