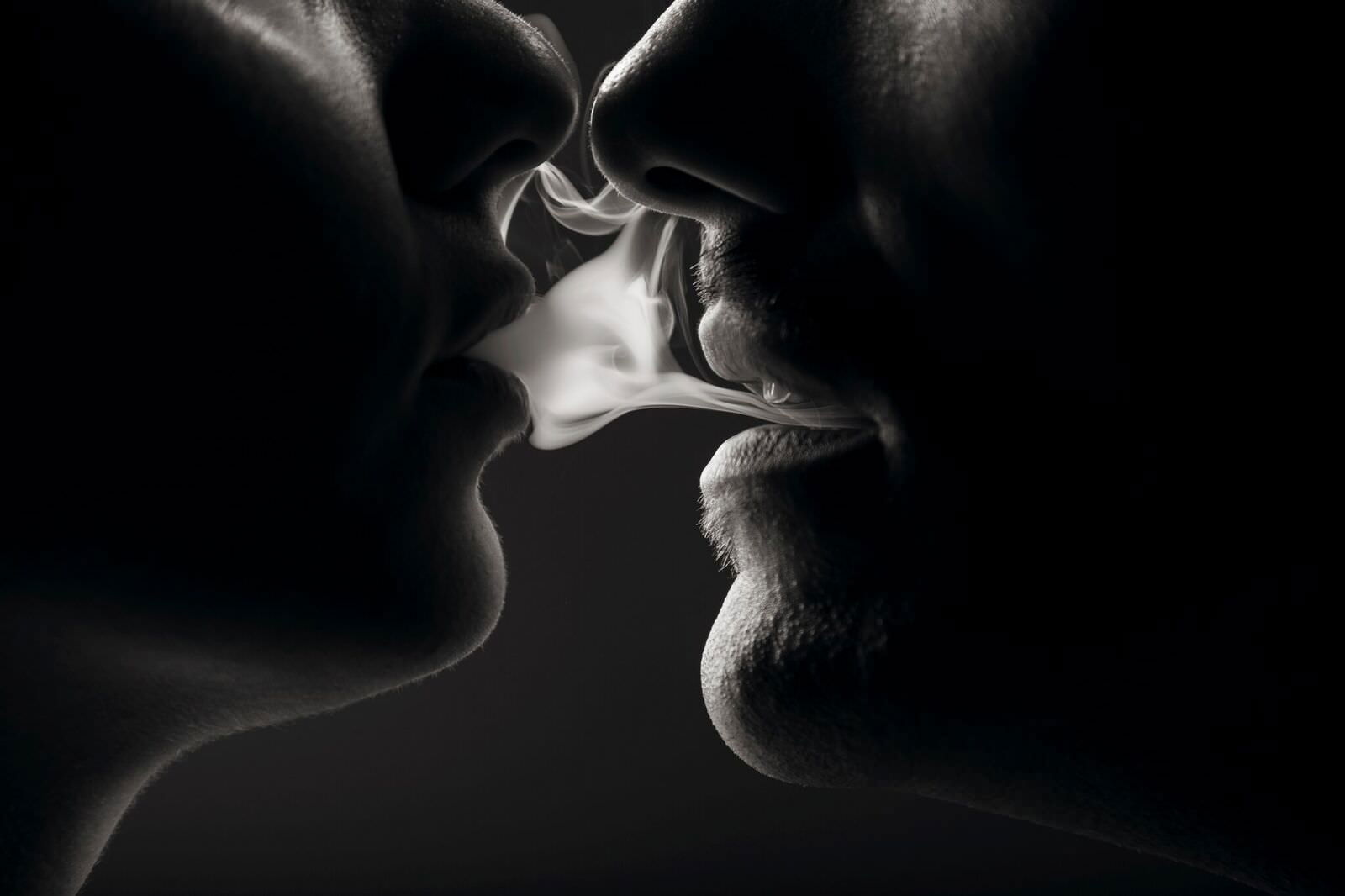 Who doesn't like a good cigarette after sex? Well, if you have a smoking fetish, you'll surely have one after, during and even before the actual event. Smoking fetish might include cigarettes, cigars and even pipes – but we'll stick to cigars and cigarettes if you don't mind. That feeling of a inhaling a good smoke, of exhaling blue-tinted fog out of your mouth can't be compared with anything else, right? Expertly called capnolagnia, smoking fetish has been featured in almost every TV show or movie we ever saw – the post-coital cigarette is practically a standard, and it's been there ever since tobacco found its widespread use. It doesn't really matter if watching your partner smoking is what gets your juice going or you want to participate in the whole deal as an equal and blow a few smokes – it's all very sensual and sexy, arousing and erotic, allowing you to double your pleasure. You'll be sharing something very intimate with your partner and knowing that the two of you share smoking fetish will only bring your closer together.
Of course, there are lighter and darker types of smoking fetish. The former includes just lighting a cigar, smoking with your partner, enjoying in the fumes and the ritual, getting a hard-on or becoming wet from the sheer pleasure of being exposed to smoke. Sometimes you'll want a pack of high-class cigarettes like Davidoff; sometimes you'll want your average blue collar wrapped tobacco to get in the mood. Hey, whatever gets you going, right? You might want to pretend that you're a sailor on leave who's just lighting your first smoke on land; your partner might want to blow smoke onto your private parts while you're strapped to bed, or you want to enjoy in the same cigar being shared between the two of you – it's all done for the sake of erotic fun. As long as you're feeling excited you'll be okay.
The latter type of smoking fetish goes much deeper into BDSM territory and includes using someone as an ashtray, having smoke blown into one's face, being humiliated with a cigarette…. It's basically a power struggle and a mind game involving smoking. Still, to each his own, right?
If you'd like to meet other singles who get turned on by what we just described, head over to FetishAlt - Smoking and create an account tonight!