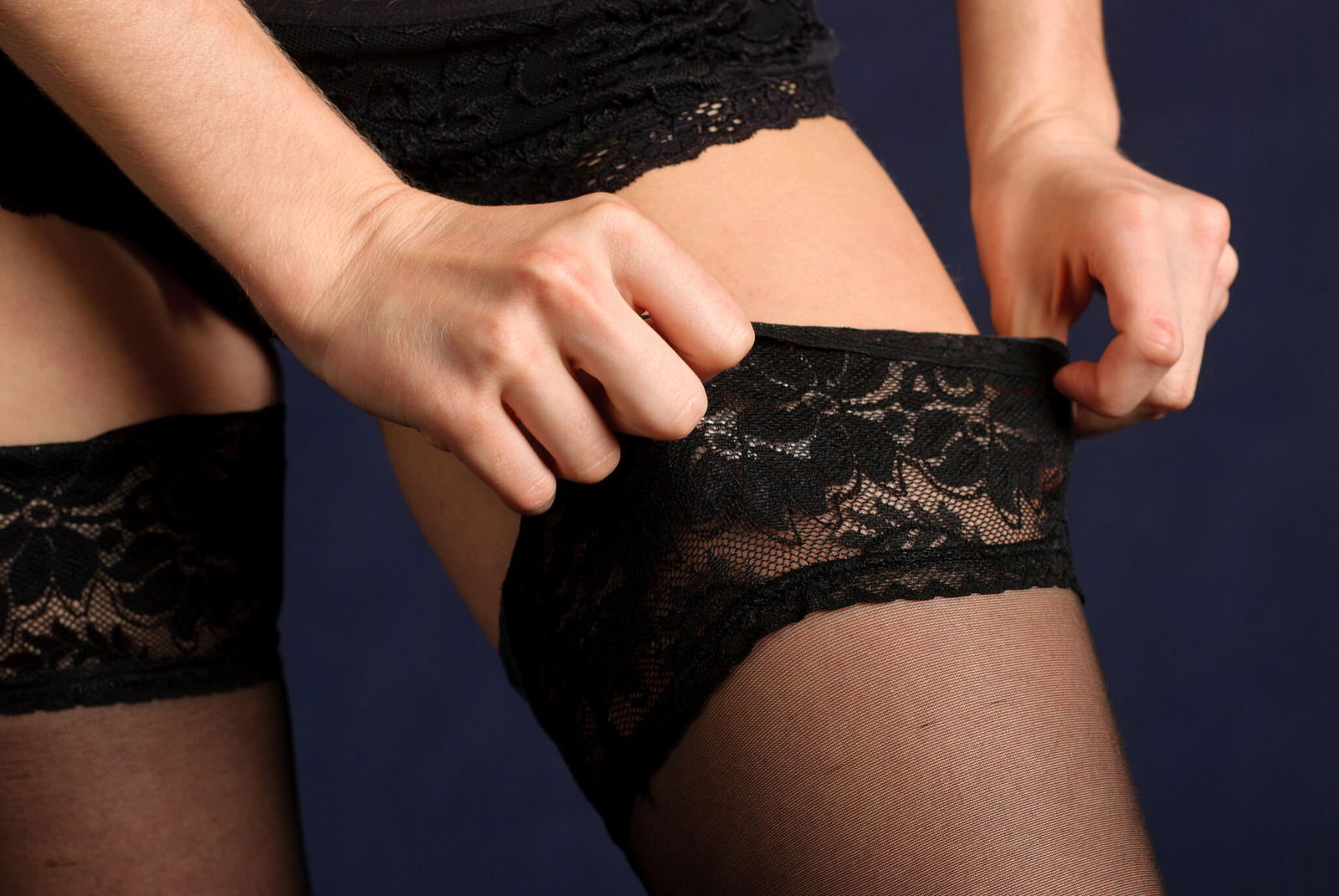 The Tactile Pleasure of Nylons Goes Both Ways
There's nothing that says you have to be a male to have a nylon fetish. In fact, you'd probably be surprised to learn that lots of women love nylon just as much as guys do. As a man with a 'thing' for nylon, I've long enjoyed the feel of a cool pair of hose running through my hands, across my body, or even wearing them myself. Luckily for me, I found a woman who indulges my passion for nylon without thinking any less of me or my tastes. I've got quite a few male friends whose girlfriends weren't as accommodating and who simply weren't able to see beyond their nylon fetish to the man they without regard for their sexual tastes (and yes, I do realize just how fortunate I am with my partner). In fact, I'm here to tell you that it really is possible to find a woman who loves wearing nylons and who isn't put off by the fact that you have a nylon fetish.
For me, the road to finding my wife actually started on an online forum for nylon fetishists. Someone posed a question asking if there were any women in the forum who simply enjoyed wearing nylons and quite a few tactility-minded ladies responded that they did. One of them struck a chord in me so I reached out to her and we began corresponding. We took it slow and steady and I eventually 'won the race' to her heart.
Now I'm not saying that every male who loves nylon is going to be able to go out and find an accommodating partner in an online forum. I realize that my case is the exception rather than the rule but know that there are a lot of women out there who do enjoy wearing hosiery. If anything, many women love to feel sexy and, for many, wearing nylons provides that element of sexy for them. The next time you're out and about, try to get up the courage to strike up a friendly conversation with a lady in hose. Who knows? She could be wearing them because she's extremely tactile or maybe because they give her a frisson of pleasure. You'll miss the opportunity to find out which it is if you don't at least try to talk to her so go for it! It worked for me.
I've heard great things about FetishAlt - Nylon, this cool new website with loads of nylon-loving men and women. Why not create an account and see what they've got in store for you?