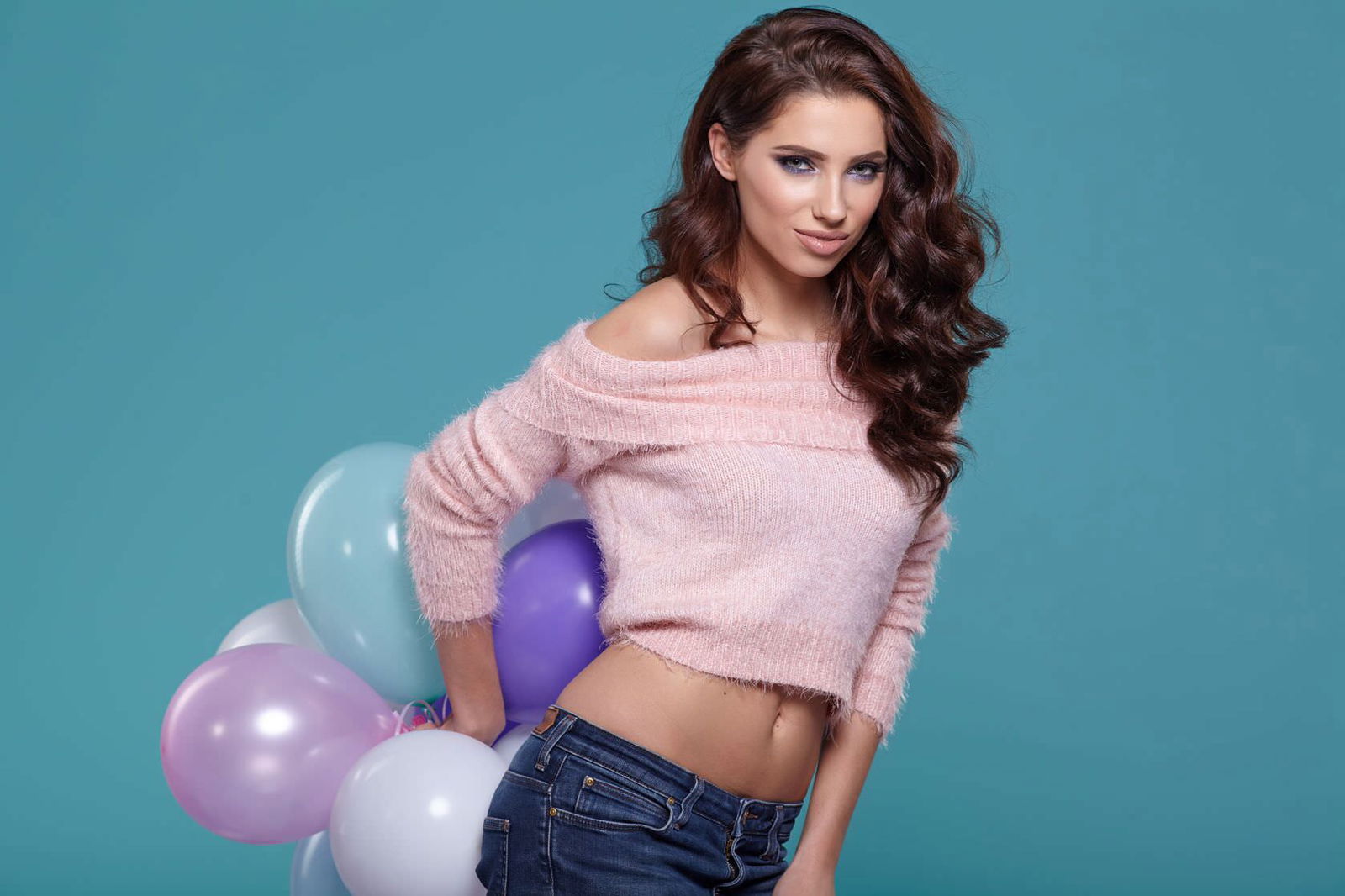 Are you a balloon fetishist? If you are, you're probably familiar with the term "looner". You enjoy popping balloons or simply playing with them, sitting on top of them or squeezing them. Whatever your personal preferences are when it comes to balloons, it's such a wonderful fetish, isn't it? You can easily share it with you partner who, even if he/she isn't into looning, can watch or simply let you be.
What makes you excited when you play with balloons? Is it the sound they make when they pop? Or perhaps you're more interested in squeezing them, enjoying in the feeling of being soft and hard at the same time? They come in many shapes and colors, and while some people prefer the usual variety and small-ish balloons, other looners enjoy in animal or people-shaped balloons. And there is that grand divide between poppers – those of us who want to pop the balloons and see it as pleasurable – and non-poppers, people who prefer to just play with balloons and avoid bursting them at all costs. There's nothing better than popping a balloon, right? The feeling of controlled danger, the joy of seeing it bursting, the loud noise that startles you even though you know it will happen – it's magical! The very act of overinflating a balloon is almost orgasmic, but it doesn't stop there. You can kiss your balloon; you can hug it, play with it, rub it on your body or lie on top of it.
Balloon fetish is very diverse: there are people who enjoy in bubble gum balloons; others might want to get professional latex balloons that can withstand a lot of pressure. They you can sit on it or jump on it without worrying if it will burst. Others find balloons made of latex gloves, beach balls or bags more enjoyable – there are so many shapes and forms to choose from! That amazing feeling of pressure against your skin, the danger of balloon popping, the loud noise you're expecting… Or the very act of playing and cuddling your balloon, the enjoyment that you get from it: it's extremely sensual and erotic! It's even better when you can share it with someone you love!
And you can do just the thing if you create a profile at FetishAlt - Balloon, so -- pun intended -- pop over there and find a fellow looner in no time!