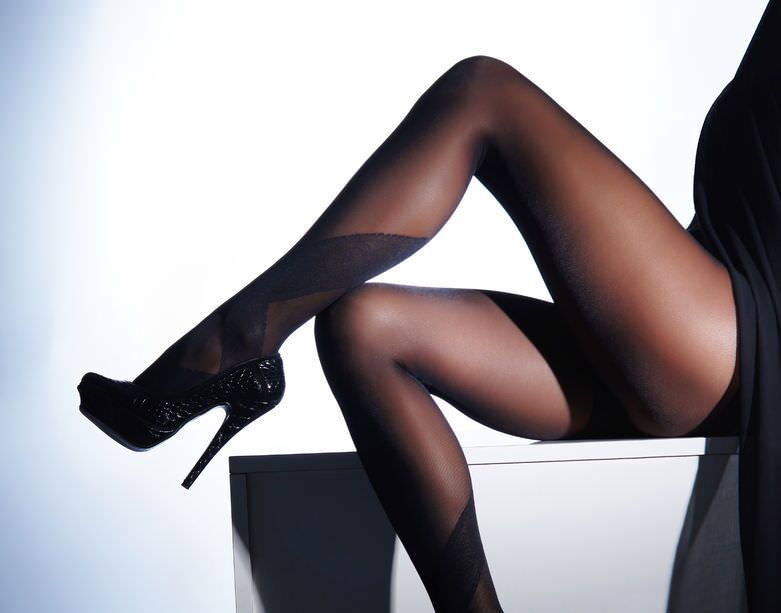 What's a Pantyhose-Lovin' Man to Do?
Maybe you're new to the fetish world of pantyhose or maybe you're trying to learn more about it. Perhaps you're someone who is shy and afraid to take that next step into the world of pantyhose. Whatever the case may be, I'm here to tell you to just go for it. Yep, go ahead and jump right into the swing of things when it comes to hosiery. It's what I did! After all, you've got nothing to be ashamed of because there are tons of people who--believe it or not--have a 'thing' for pantyhose. That's right, you're not alone! Instead you can rest assured that you're one of millions around the globe who love the soft, smooth feel of nylon as it graces their body or their partner's body.
Now, let's get a little more personal, shall we? As a guy who loves pantyhose, I've got some tips that could help you take that next step. After all, maybe you dream of wearing pantyhose yourself but just haven't had the opportunity yet, or the courage, to go out and try some on or perhaps even to purchase them yourself. The good news is that you CAN do this right now - register at FetishAlt - Pantyhose and see for yourself! The great news is that no one will even bat an eyelash when you do. Now you're probably wondering where to go to purchase them. Of course, you can always try the big box stores--just be sure to purchase them in a size that will realistically fit you. If you're a bigger man, you'll probably need to get queen size hose. If the big box stores don't have what you're looking for, adult stores often will but the hosiery's quality isn't usually very good. Too embarrassed to be seen in one of those? Then there's always the ability to order pantyhose online and have them shipped to you.
Not sure what type of pantyhose to purchase? Here are two of my personal faves: Wolford Fatal 15 and Sevilla Libero 15. Neither one can be beat when it comes to softness and they can be ordered online to spare you from potentially feeling embarrassed in a store. One things is certain: once you step into the world of pantyhose, you'll wonder what took you so long to give it a try!