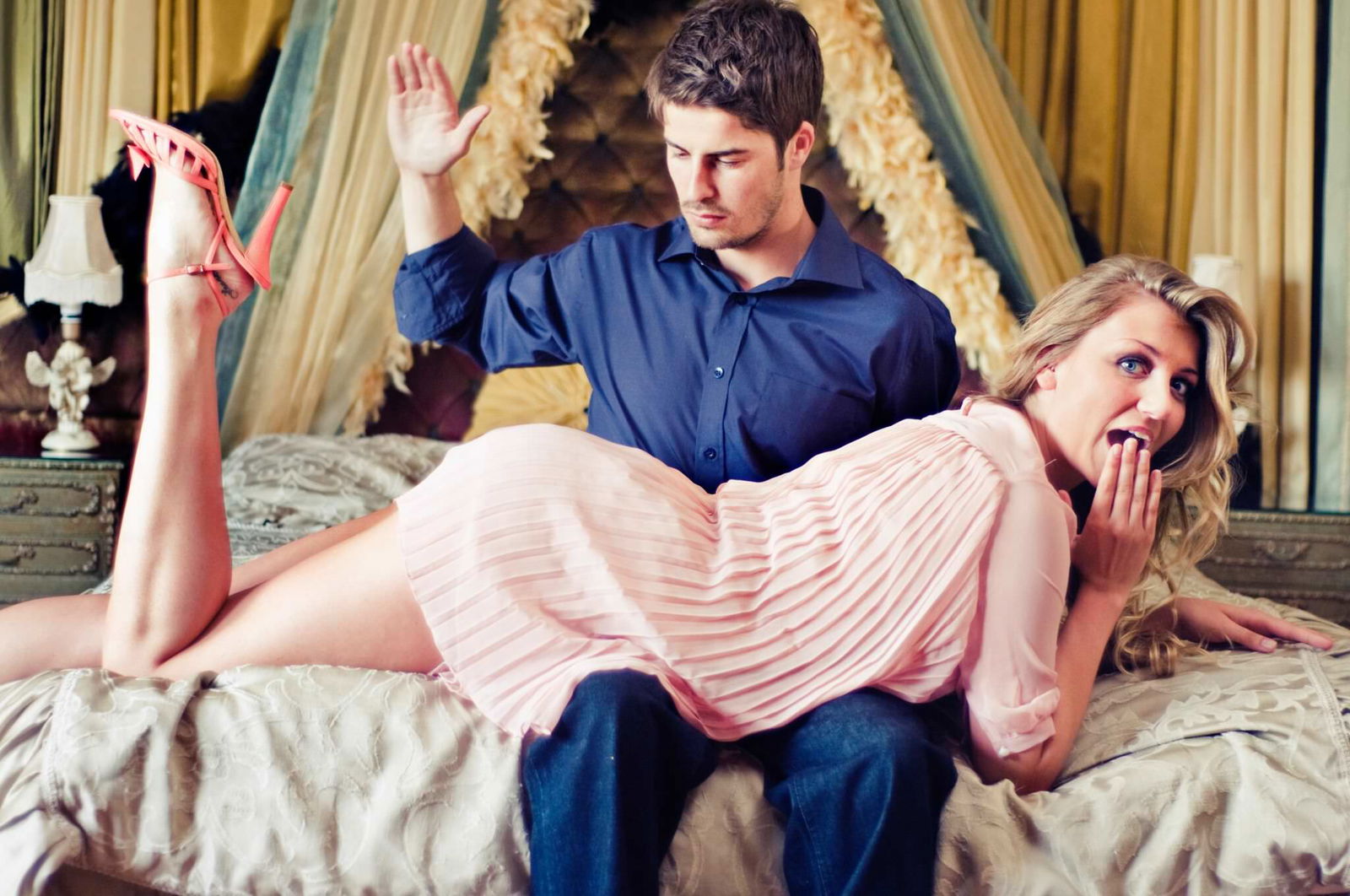 Rare are the fetishes that provide so much creativity and latitude like good old spanking fetish. One can enjoy it without any special aids, using just a hand! It's simple: bend over your partner (if you're the dominant one) or make her stand, then slap that dirty bottom of hers because she's been a bad, bad girl who needs a lesson in humility! Of course, spanking doesn't end with dominant guys and submissive girls; an even bigger group of spanking fans are submissive guys and dominant women. These strict mistresses will instill discipline into their students and make them beg for more. Again, this can be done without any kind of special equipment, using just your hands.
On the other hand (no pun intended, but it's almost poetic) spanking fetish allows you to enjoy in a variety of special tools, equipment and costumes to get the job done. From canes, paddles and sticks which are used to make your or your partner's bottom rosy red, to special spanking benches where you only need to sit and your ass will be flapping in the wind until your partner comes along and starts spanking you, there is a multitude of interesting things you can use to enhance your spanking experience. How about a role-playing spanking session? She can be the strict mistress who is ready to punish your misbehavior, while you can be a naughty student who's been a bad, bad boy and needs someone to lead him the way. Or perhaps you're a guy who wants to punish a naughty college student whose paper you just graded with "F"? There's no reason to stop there, since spanking can be done whenever the two of you are alone and want to get down and dirty.
Of course, spanking often comes hand in hand with other BDSM-related stuff, like whipping, bondage or some sort of restrain. You can limit your partner's movement and freedom if you prefer so during spanking, but most couples just prefer to apply plain old hand on those butt cheeks until they're swollen red and the partner is promising to be good while cumming. Nowadays it's pretty easy to find partners for spanking since there are so many sites and groups who connect spanking fetishists from all over the world - create an account at FetishAlt - Spanking and see for yourself!