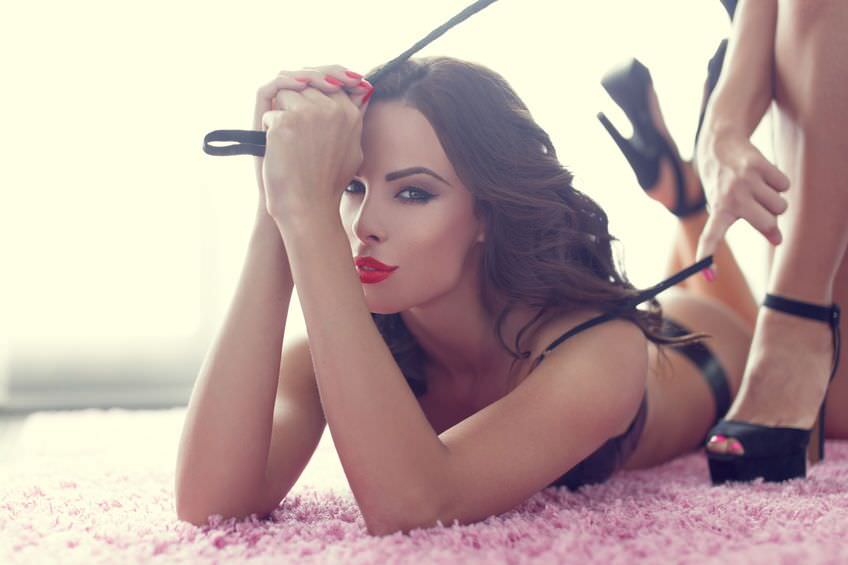 There are no rules in bed when it comes to our fetish of choice. We like to play with it as much as possible, and once we've found our favorite thing, there's no stopping us. Having an equally fun-loving partner makes things just a tad kinkier and the whole lot more exciting, especially if they like to experiment between the sheets as we do. And can you imagine a better way to wrap up a steamy night than with some hot strapon action? Neither can we! It gets your juices flowing the moment you set your eyes on it, doesn't it? Forget about hosiery, spanking gear, rubber, latex, feathers and the rest. It's all nice and fun, but real excitement begins when we finally take that strap-on dildo out.
They come in all shapes and forms, with a ton of stimulating features such as vibration, built-in gel pads, internal plugs and plenty more. It is an entirely new experience once you've gone and tried them all but even if your choice is limited, you're in for a treat! Picture yourself in a threesome getting all wild and creative with those strapons - what's not to love about it? Regardless of your situation and whether you're looking for something new or hoping to go back to what you used to like back in the day, strapon is a must-try. In fact, it is said that partners who enjoy an occasional strapon activity are much more likely to enjoy each other's company and have more fun together. So put that thing on and see what a difference it can make!
What if we tell you that there is an online place that can offer a huge amount of fun and new experiences to everyone with a strapon fetish? Check out FetishAlt - Strapon, create a profile and get ready to be amazed!